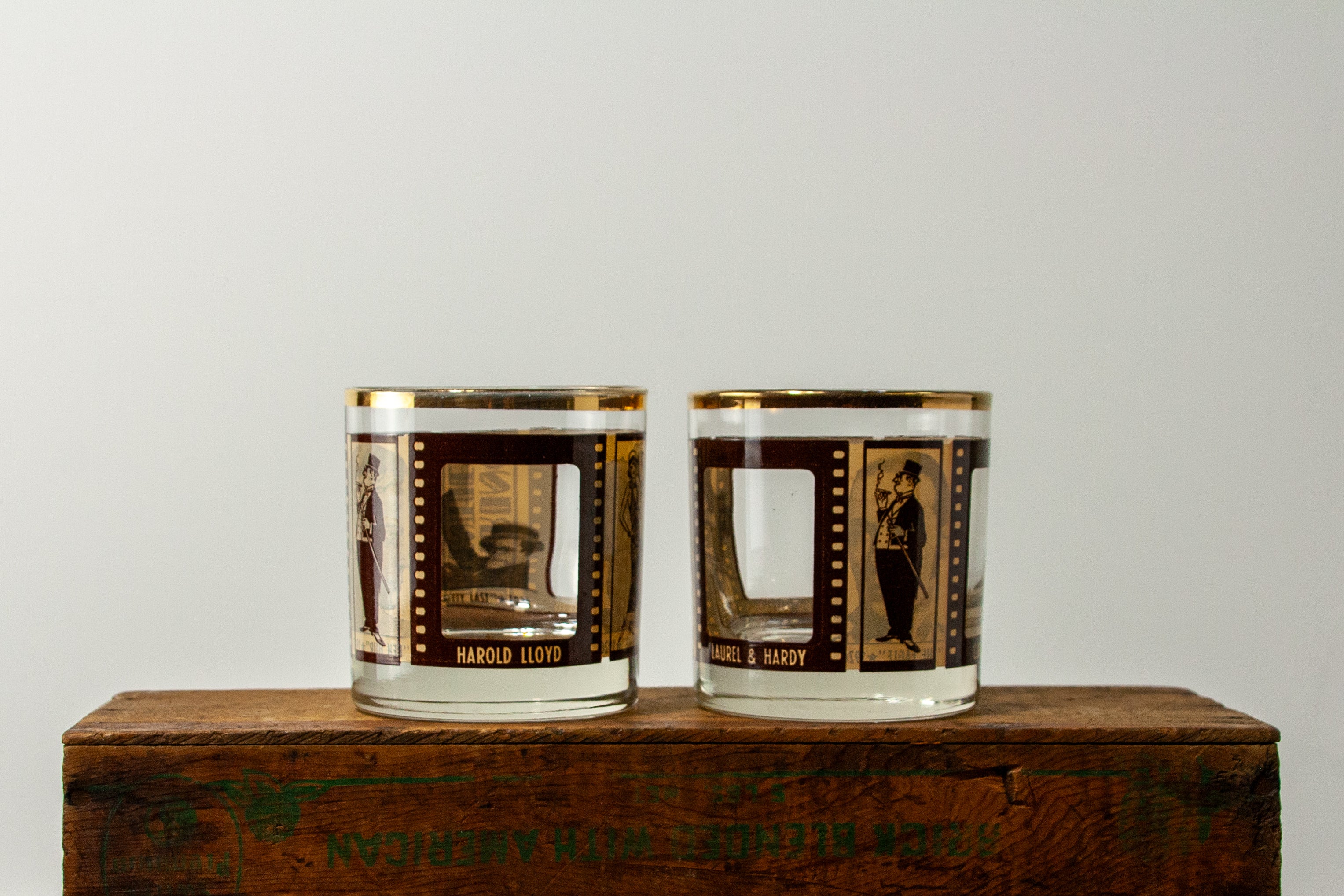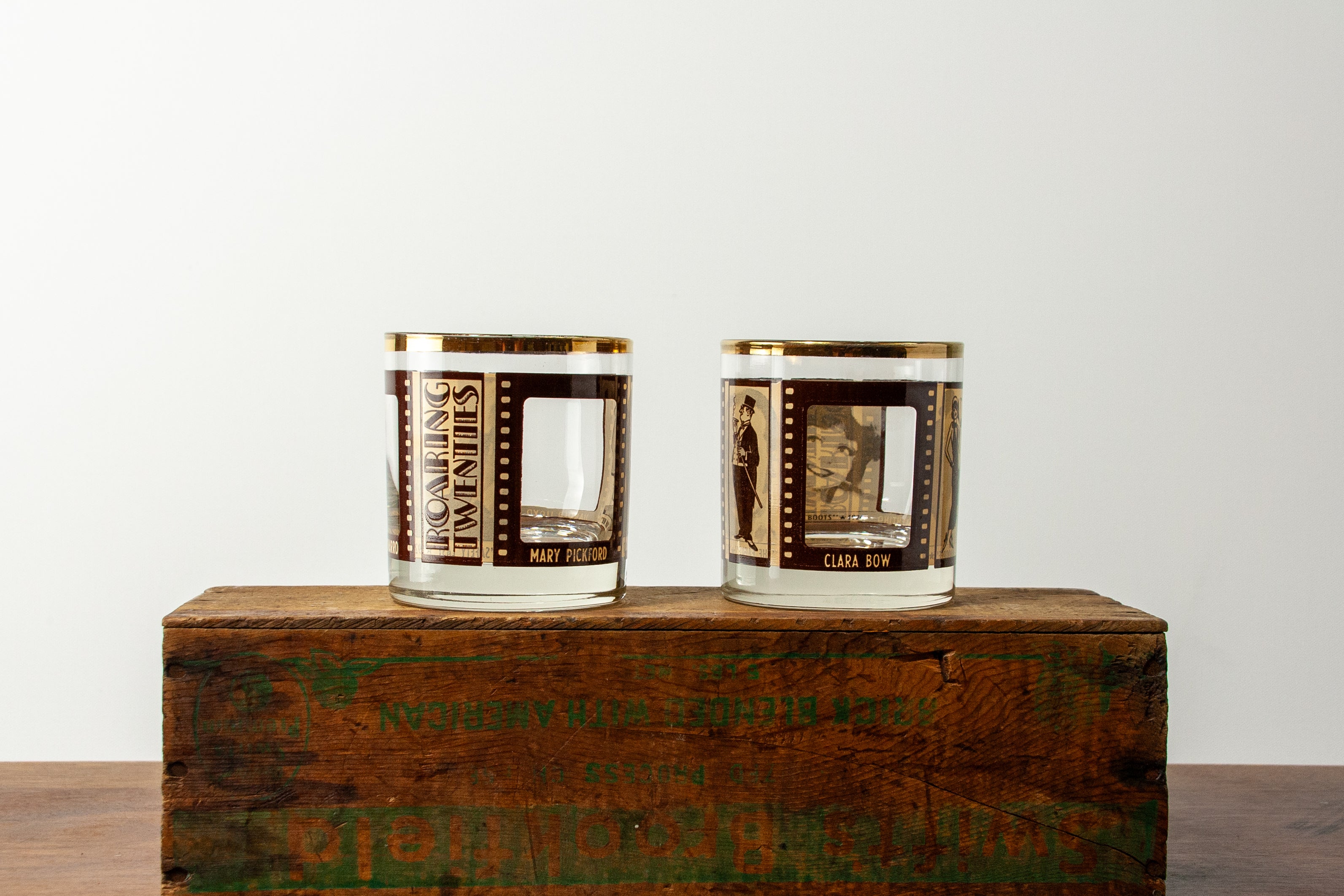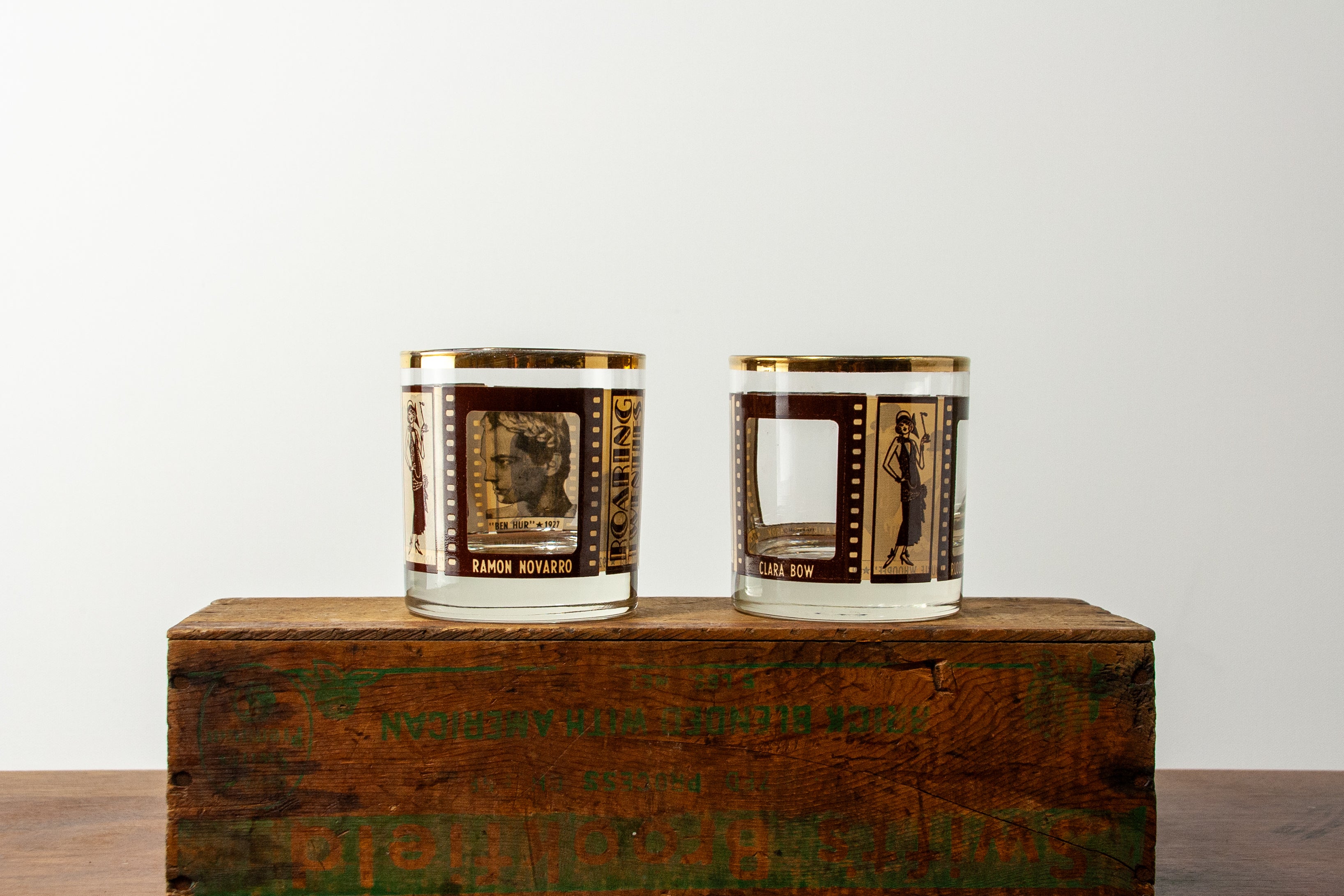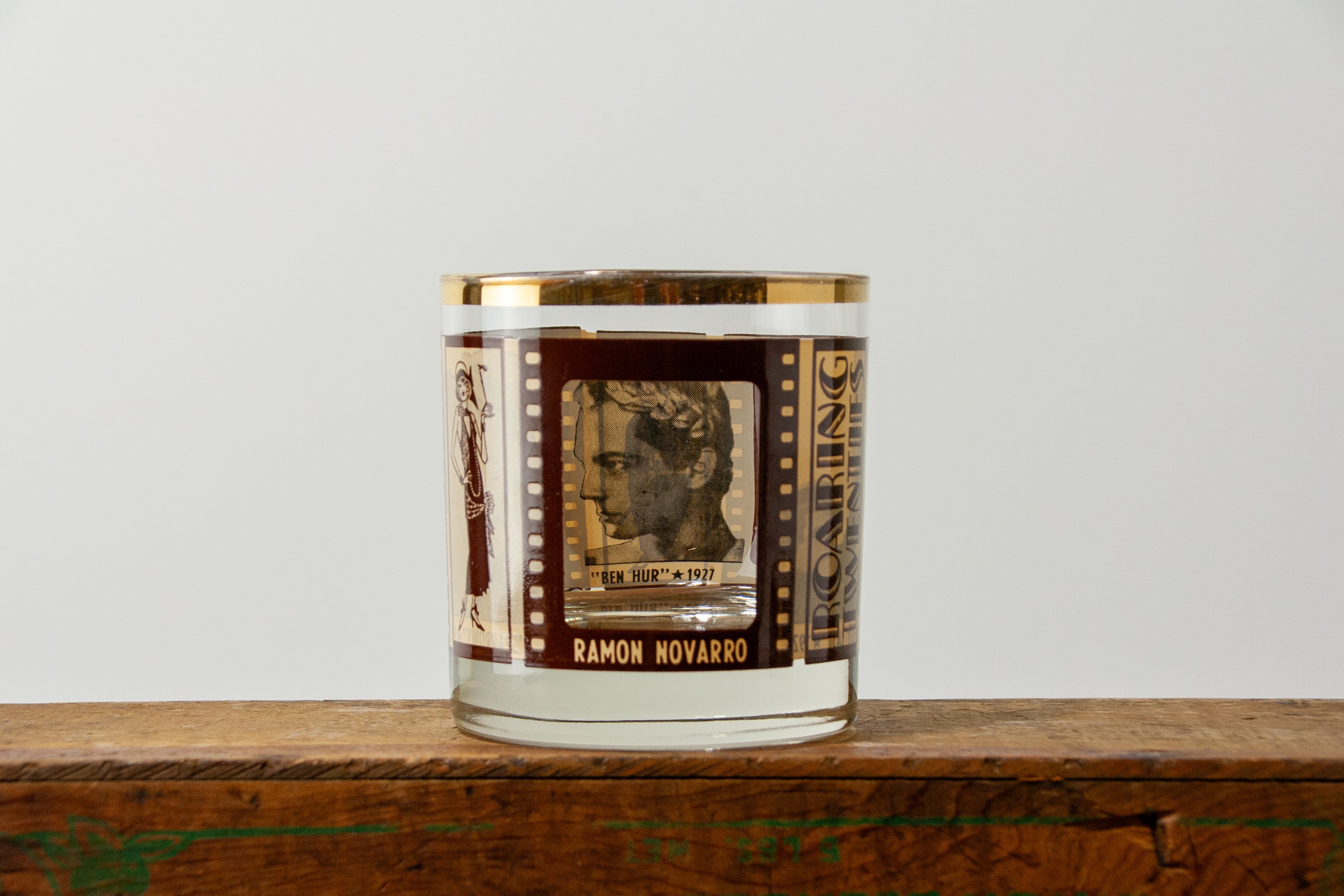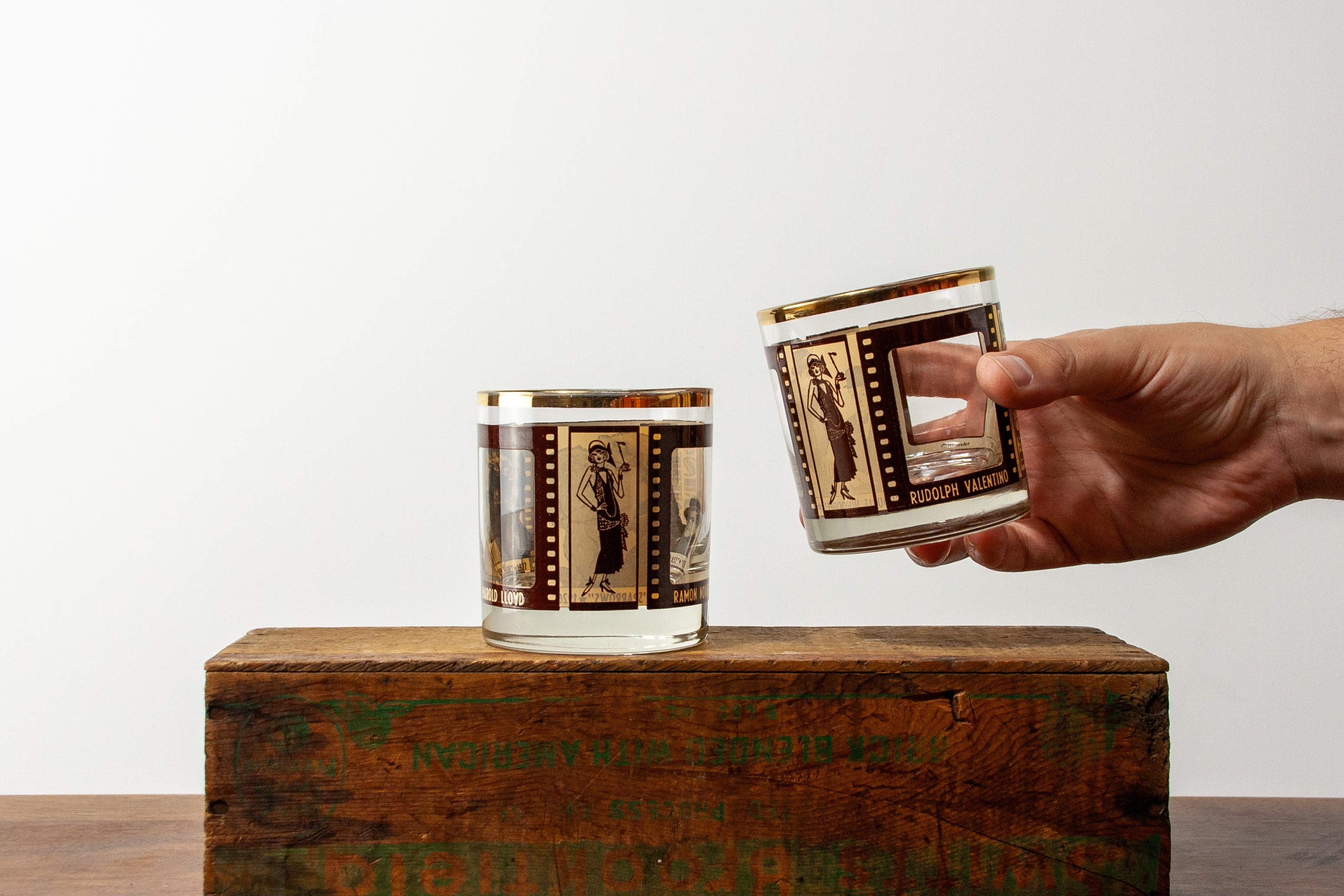 Roaring Twenties Rocks Glasses (Set of 2)
---
These fantastic 1970s rocks glasses celebrate movie stars of the 1920s. With a gold rim around the top, the design of these glasses feature a small "window" through which you can view a likeness of the star named on the film strip. The stars features are: Harold Lloyd, Mary Pickford, Ramon Navarro, Laurel & Hardy, Clara Bow, and Rudolph Valentino.

2.875" H x 3.875" W x 2.875" D

Note about vintage and antique items:

All vintage and antique items are final sale and sold as found. These items are in used, pre-owned condition and may show evidence of age, time and use. This may include, but is not limited to: surface scratches, worn finishes, discoloration. Please examine item photos carefully, and look at item descriptions for notes of any notable wear and tear. Feel free to reach out to us at howdy@misterartichoke.com if you have questions about any specific item before purchasing.