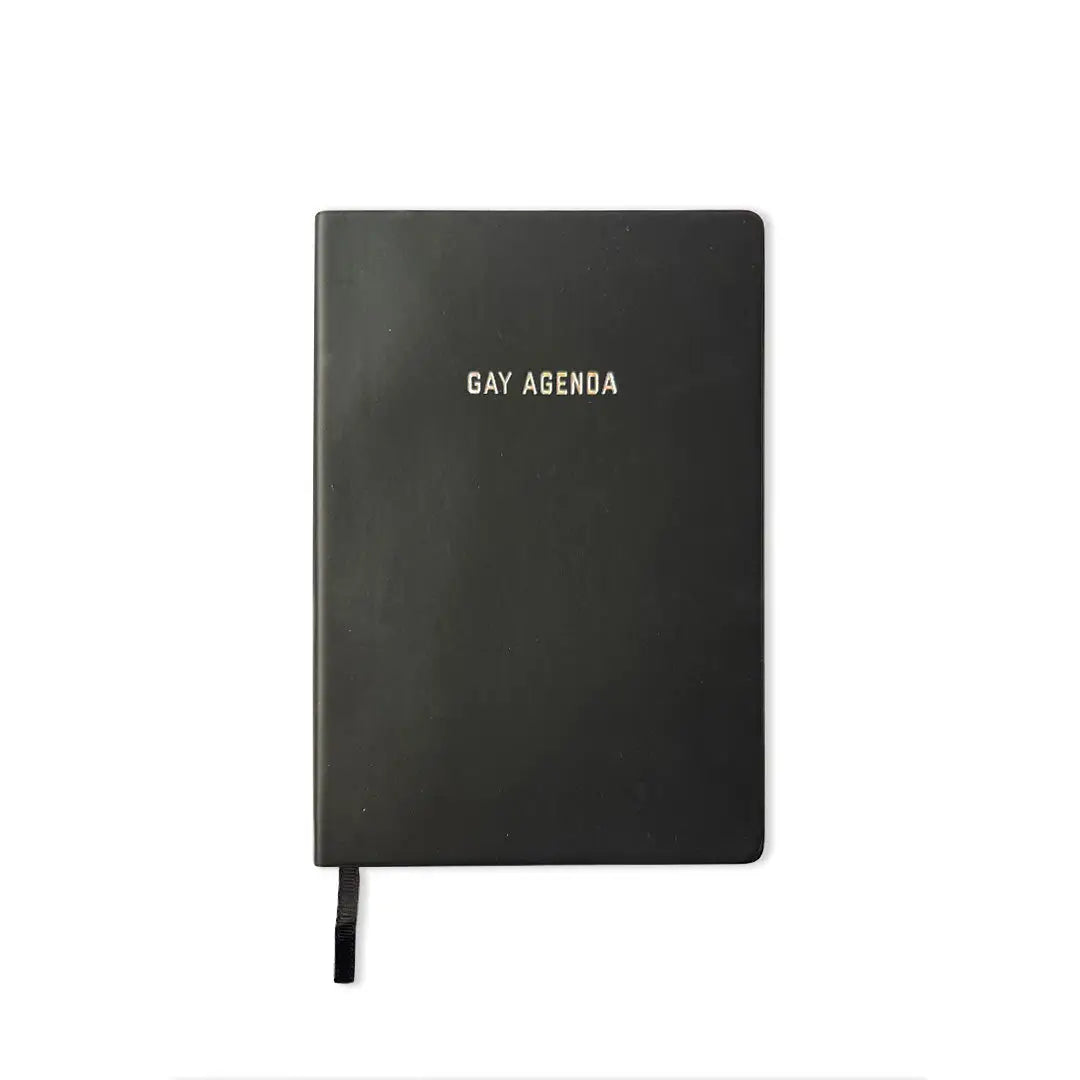 Gay Agenda Lined Journal
---
It takes a lot of plotting and planning to take over the world with your gay agenda. We're exhausted just thinking about it. Thankfully, this babe of a journal is here to help keep all those gay plans straight... well obviously not in the hetero sense, just in the organized sense. 
• Black Vegan Leather Bound
• Holographic Foil Pressed Cover
• Approximately 5.75" x 8.25"
• 160 Lined Pages
• 70lb Paper Stock
• Black Ribbon Bookmark
• Pocket on inside back cover