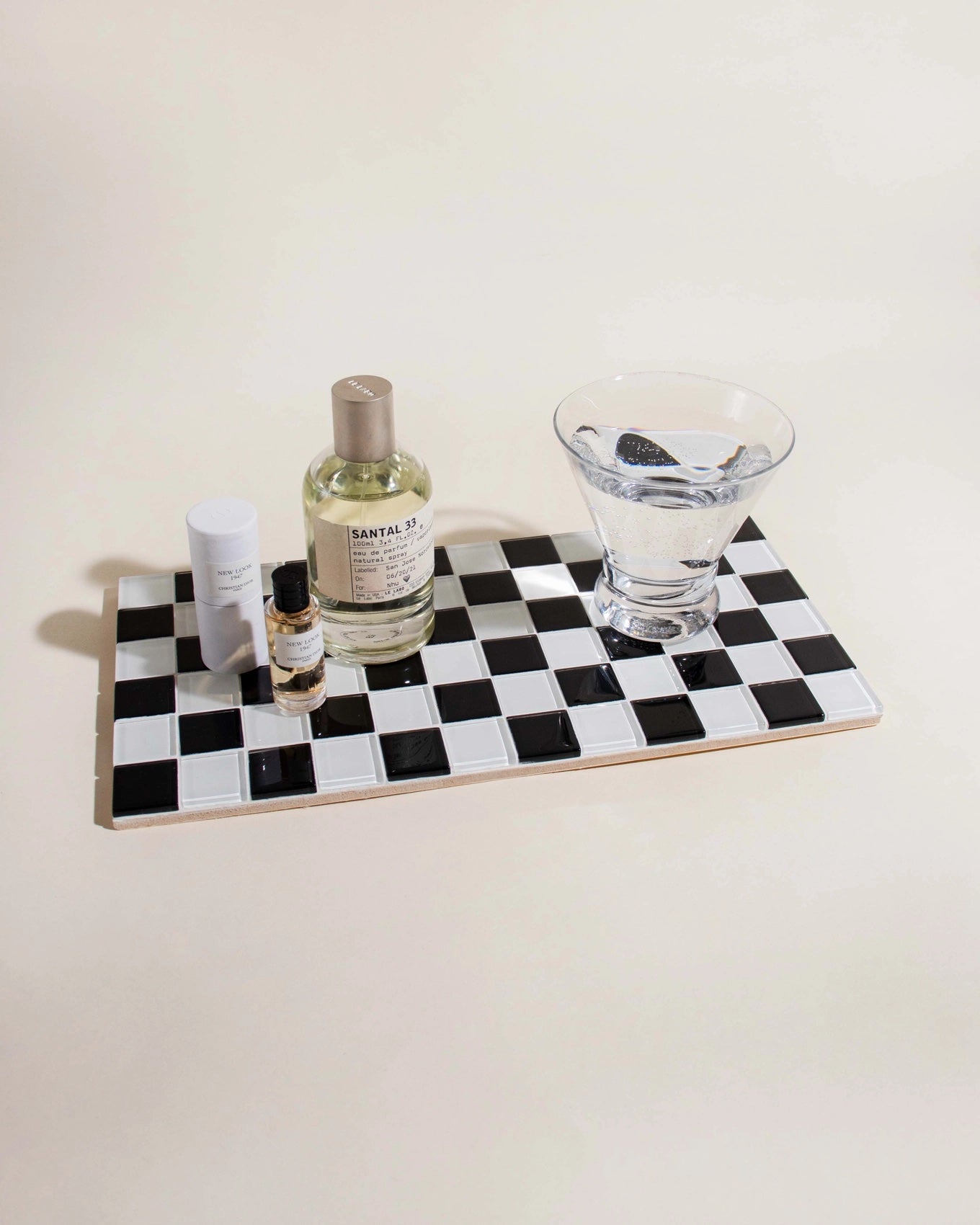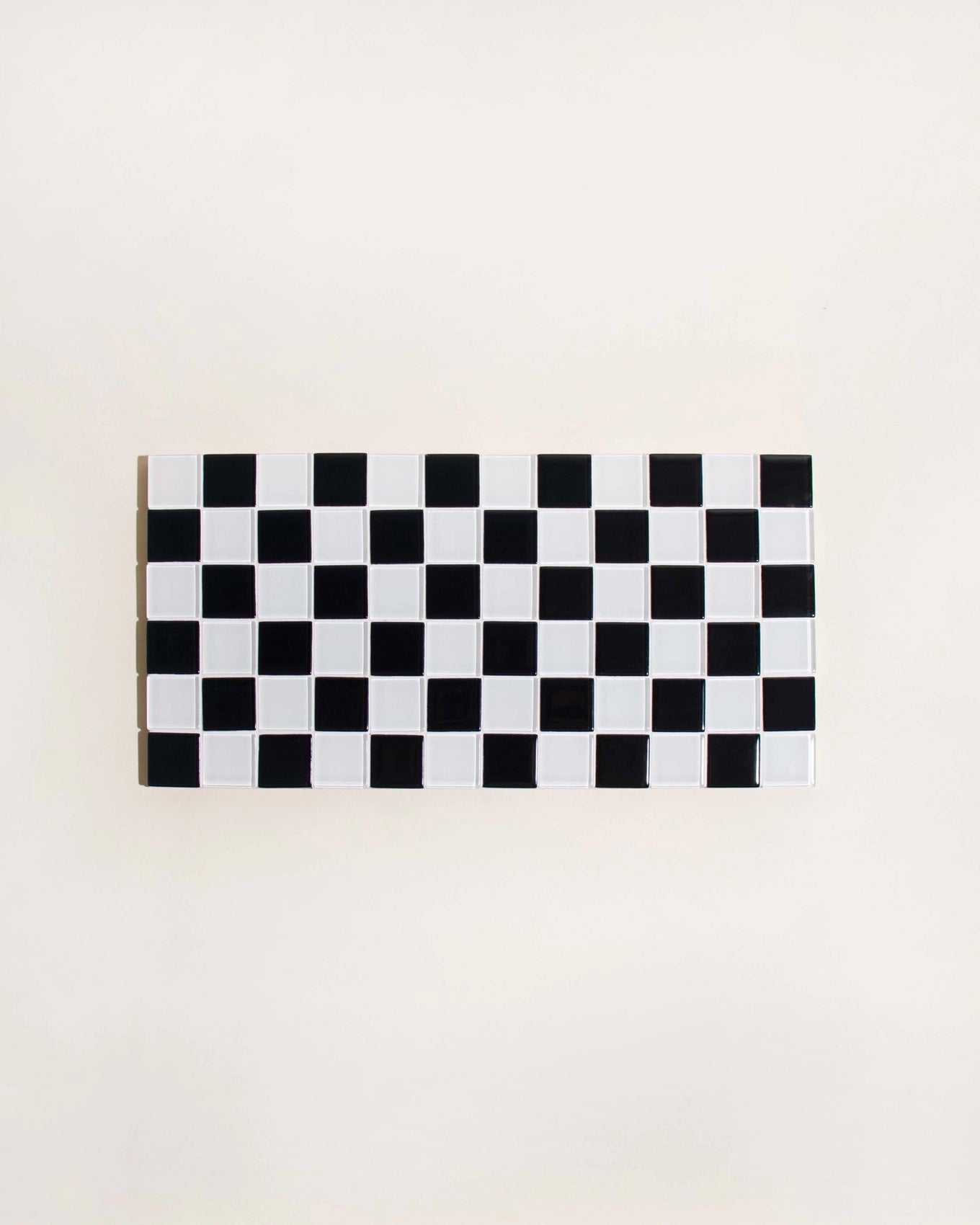 6x12 Glass Tile Tray in Black & White
---
These gorgeous glass tile trays are a multi-functional dream. Perfect to use as a trivet on a buffet table, a resting place on your vanity for your favorite perfumes or just a beautiful addition to your coffee table - wherever you place them, they are sure to stand out! The high-quality glass tiles can handle high temperatures well, so they're perfect for nestling under a hot bowl or plate.
To clean, wipe them with a damp, soft cloth and dry with a clean towel. Never submerge in water or place in the dishwasher, microwave or oven.
Handcrafted in limited quantity by Subtle Art Studios in San Jose, CA. Because each piece is handcrafted, the finish may differ slightly from coaster to coaster.
Dimensions:
6 in x 12 in x 0.5 in